Woodwork
Under staff instruction trainees participate in a range of activities including; design, making, assembly, and finishing of wood craft products, a large majority of which are sold in our on-site shop or made to order.
Our seasonal products include bird tables, bird boxes, bird feeders, bug houses, garden furniture and festive reindeer.
View Our Gallery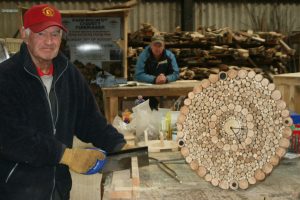 Take a look at the great work done in Woodwork.
View Gallery