Governance
"It should be a 'given' that all trustees understand their legal duties and are committed to their cause and good governance:  leadership; integrity; decision making; risk and control; board effectiveness; diversity; openness and accountability; all underpinning organisational purpose".
Charity Commission – Charity Governance Code.
The Apuldram Centre is governed by a Board of voluntary Trustees, appointed according to the Charity's Articles of Association. They play a vital role, bringing passion and commitment as well as sharing their range of skills and experience. The Board meets regularly throughout the year and recognises that good governance is essential for the success of The Apuldram Centre. In conjunction with the management team, the Board sets the long-term vision and protects the reputation and values of the organisation by providing strong leadership and by demonstrating their decision-making and accountability.
---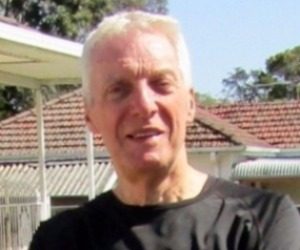 Paul Reed – Chair
Paul has been a volunteer at the Apuldram Centre since 2005 and a Trustee since November 2007; he also produces the Apuldram News and general publicity.
Paul's pre-Apuldram life included 26 years as a social worker in the criminal and civil justice systems.
In 1981 Paul set up the Chichester Gateway Club (under the aegis of Mencap); his leisure activities include cycling, Pilates and playing badminton and racketball.
---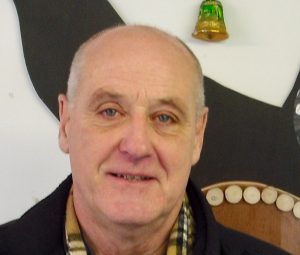 Chris Buckland
Chris stepped down from being Chairman in Oct 18 and remains an active board member, Chris has a son who Apuldram support.
---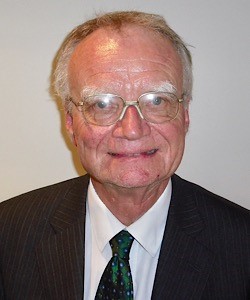 Oliver James
Oliver is a Chartered Surveyor and has been in practice in Chichester since 1979.   He lives with his family in Bosham and has been involved with Apuldram for more than 20 years. He was previously actively involved with the Chichester Down Syndrome Support Group. He provides specific support to the organisation in the management of its properties and with its business planning.
---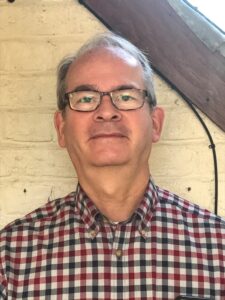 Colin McCormack
Colin spent his early career in a major U.K. bank where he specialised in commercial lending, risk and general management. He joined the Apuldram board on his return from over 20 years working in Africa and the Middle East running commercial and development banks, an Africa-wide Microfinance organisation and an East African education group.
He is widely experienced in board governance, having served on 18 boards and is an experienced leader and executive mentor. He is married with 3 adult children and his interests include family and friends, travel and walking.
---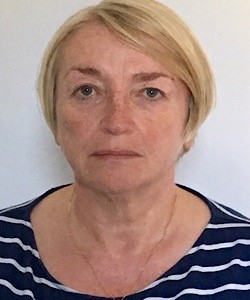 Janice Bell
Janice Bell joined the board of Apuldram in October 2018. Janice has business background with particular expertise in bidding and providing oversight to the delivery of service contracts. Her previous charity board experience includes Relate Portsmouth & District, where she was a trustee for eight years. Janice is also a member of the Open University Business School's International Advisory Board and is Treasurer of the local sailing club. Her interests span the arts and sports, she runs regularly ("badly and slowly" she says) and follows rugby with a passion.
---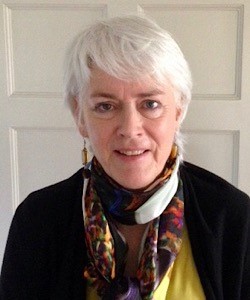 Lydia Verduyn
Lydia Verduyn has lived in Fishbourne since 2016 and joined the Board of Trustees in January 2019. She has a business background, her latest employment being responsible for 'Personnel and Organization'. As a volunteer she used her abilities to manage events involving sailing, historic architecture as well as assisting in the set up of companies.
She is actively involved in a large centre for disabled people in the Netherlands in which her brother Hagen lives.
---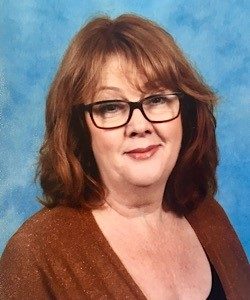 Anne Hudspith
I enjoyed a very fulfilling teaching career working in a variety of primary schools in West Sussex and eventually as a Headteacher in Horsham for over 15 years.  I have a wide experience of governance,  working  as an Executive Head and serving on the governing body of two secondary schools and at the moment I am the Chair of Governors at a primary school in Angmering.
I have always had a particular interest in people with special educational needs as my youngest sibling was born with significant learning difficulties and had to be educated in residential special schools.
I have four children and three grandchildren and I am passionate about ensuring equal opportunities for all people especially those who are the most vulnerable in our society.
---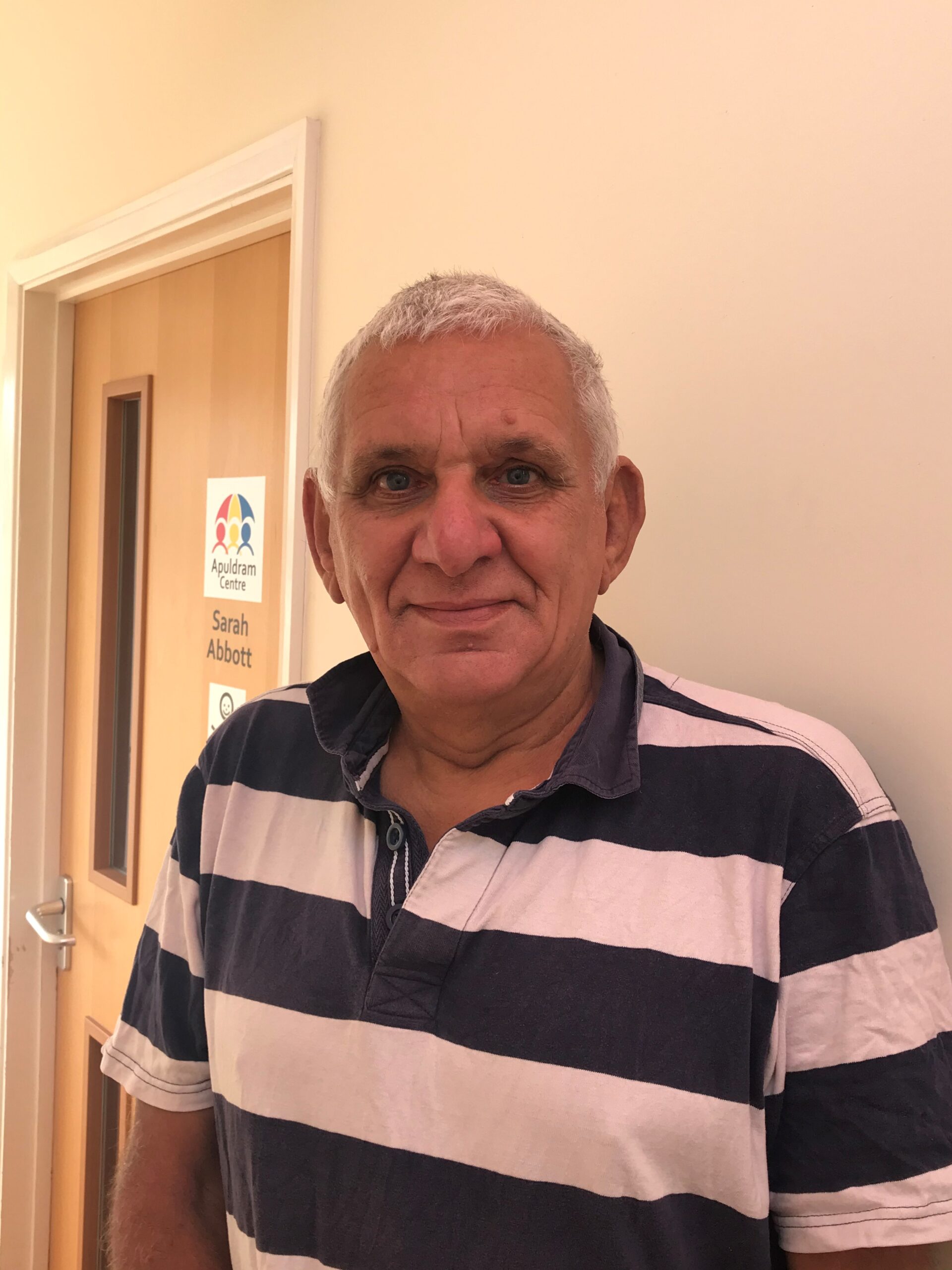 Malcolm Lindo
Malcolm has been involved in the Not for Profit Sector for over 34 years using his skills and experience to contribute to the strategy, direction and efficiency of any organisation in which he has been involved.
Having trained as a Chartered Accountant, he worked for multinational companies before joining the Social Housing Sector as a senior Director and later, a consultant. After retirement, he has continued to work in the Not for Profit sector being either Chair of the Trustees or a Director of several charities.
He is married with 2 adult children, with interests in travel, photography and being a member of the Felpham Methodist Church.
---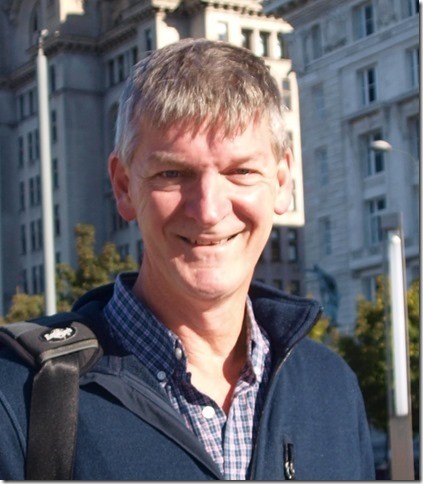 Peter Bradley
Peter is a Civil Engineer and has lived and worked locally for over 30 years. He lives with his family in Chichester and has been involved with Apuldram since his daughter started attending in 2010.
He was previously a trustee of Chichester Downs Syndrome Support Group and is currently an active member and trustee of a local church.